I recently found a florescent green 1.0GB SanDisk Memory Stick PRO Duo card. It was in the grass next to the Bear Creek walking trail just west of the Rufe Snow bridge.
From rummaging about its contents, I have determined the following:
It contains a number of pictures and videos.
It appears to have been used in a Sony W810i "Walkman" Phone (which also suggests the user is with AT&T/Cingular).
The user is either named Megan or knows someone named Megan who turned 17 in June (based on the photo of someone's birthday cake).
The user may have attended a concert by "The Fray" on or about 7/12/2007 (judging by the audio and video recordings).
I realize this it's a long shot, but perhaps some of my Keller readers might recognize this young lady (who I believe is the owner of the phone):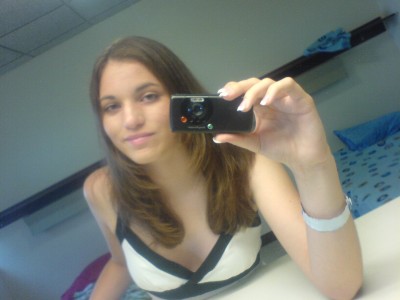 According to the picture's metadata, the above was taken on 6/22/2007 at 5:06pm using the W810i.
If you know the owner of the card, hit the "Contact" link at the top of the page to let me know. I will make arrangements for its return.