The previous owners of the house left a hideous pink paint pattern in the kitchen/dining area: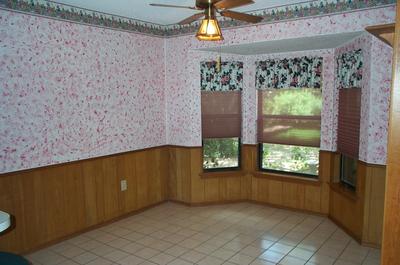 They also had a pink theme going on in the living room: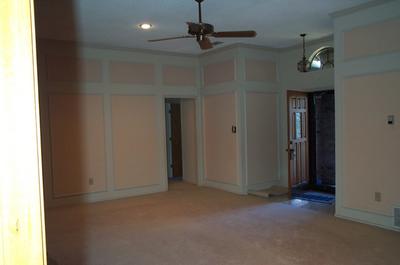 I'm not sure whether they were simply colorblind or suffered from bad taste, but I couldn't stand it and I was planning to eradicate all of it. However, painting all that picture-frame molding trim was so tedious and time-consuming that I never wanted to touch another paintbrush again after the living room. So I'd resigned myself to put up with the other rooms until such time as I recovered. Now I've gotten fed up with looking at it.
I'm feeling the itch to paint again. That, or I'm coming down with something… If I actually pick a color, then we'll know I'm serious.